At this point in Major League Soccer's existence, the league has helped develop a number of extremely talented players in different positions.
Alphonso Davies, formerly of Vancouver Whitecaps, is an elite full-back for one of the best teams in the world of Bayern Munich. Tyler Adams is a valuable defensive midfielder for RB Leipzig, although he may be on the move this summer. There are other midfielders, wingers and forwards who developed into MLS teams, or who used the MLS as a springboard, before moving overseas.
Some central defenders were also part of this, but none had the talent of Mamadou Fall. He has been one of the most important players in the MLS this season and could grow up to be one of the best defenders to ever spend time in the MLS.
Fall was a regular starter for Los Angeles FC's top league team as a teenager. The 19-year-old has clearly impressed manager Steve Cherundolo and is undoubtedly attracting the attention of major European clubs with his performances on the pitch.
Let's take a look at what makes Fall such a promising young center-back.
Strengths
Autumn is good for you A lot of things, but when you watch him play for LAFC, his comfort on the ball is probably the first thing that stands out. As he plays for one of the most ball-dominated teams in MLS in LAFC, the defender has substantial opportunities to influence the games he holds and takes full advantage of these opportunities.
According to American Soccer Analysis's added goals (G +) metric, which attempts to measure a player's total on-pitch contributions, Fall is the third most valuable center-back in the MLS this season. Zooming in on specific offensive categories, G +'s passing category and its dribbling category both have a positive sink rate every 96 minutes (96 because that's the average length of an MLS match with calculated recovery time).
With his dominant right foot, Fall is a threat to take down opponents' defensive form with line-breaking passes. According to FBref, Fall is in the 91st percentile among center-backs in MLS in progressive passes every 90 minutes. This means that he is one of the most aggressive and forward passing central defenders in the league.
You can see it in this clip, where Fall steps forward, chooses a pass for Carlos Vela between the lines and hits him with a quick step.
Sure, the Colorado Rapids' defensive form was too soft in that clip. But even when Fall is under more pressure from opposing defenses, he remains calm on the ball. In this clip, he is pressured from behind by Austin FC's Maxi Urruti. Unemotional, Fall plays a simple line-breaker to Brian Rodríguez to advance LAFC possession.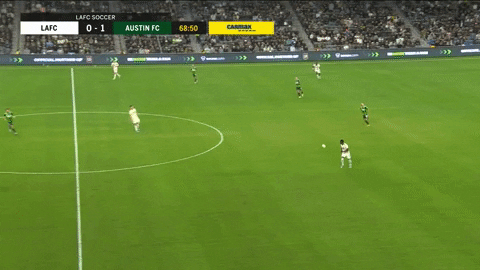 In addition to his passing, you can see Fall's propensity to carry the ball forward in the two clips above. For FBref, he is in the 90th percentile among MLS center backs in successful dribbles for 90 and in the 93rd percentile in penalty area fetches for 90.
Now, those numbers are slightly inflated for a couple of reasons. First, Fall plays for an aggressive LAFC team. If the MLS center-back were to play for LAFC, they would probably also be dribing a lot. Secondly, Fall has also played a few minutes as a right-back over the past year, which has given him even more of a chance to get into attack. He's not a natural on the right back, but he can play him when needed.
Even with those two explanations, however, the numbers and the film still clearly portray Fall as a potentially elite center-back.
This clip of Fall going on is just one example of his skill. First, you recognize the opportunity to lobby and do so quickly; his mindfulness pays off when a soft touch gives him the ball on the run. That alone would have been a great defensive play, but Fall turns him into something more, dribbling past the midfield, through pressure, then he plays a well-thought-out through ball for Rodríguez. This is mind-boggling stuff.
Any player who can dribble past defenders has value. That player has even more value when he's a central defender. The best teams around the world want defenders with technical quality and the ability to keep and advance the ball under pressure.
There aren't many center-backs at any age in MLS with its combination of passing, dribbling and athleticism.
Areas for improvement
That said, Fall's main area to work on is also the most important aspect of his position: defense. With long legs, a 6-foot, 2-foot frame, and a high level of athleticism, the teenager has the potential to be a world-class one-on-one defender. He's also been showing glimpses of this in MLS over the past year. But there are times when Fall's youthful exuberance – which paid off in the dribbling clip above – shows a little too much while he's defending.
Sometimes, like in this play against the Rapids, Fall dives and commits a foul when it would be best to use her frame to simply stay between her man and the door. Here he fouls Gyasi Zardes, giving the Rapids a free kick and a chance to consume some time towards the end of the game.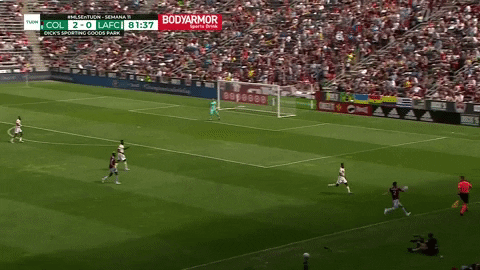 Here, Fall stands in front of Khiry Shelton to try and stop a Sporting Kansas City attack. He misjudges the header, which allows Shelton to overcome the midfield.
With Jesus David Murillo returning to provide defensive cover, Fall's header attempt was a calculated risk. Anyway, you want to play that game.
It's not always Fall's aggression that causes him problems – sometimes it's his structure. The LAFC defender probably still has some growth, or at least some filling, to do. You can see some of the natural embarrassment that comes with being a teenager in some of his defensive moments this season.
In this clip from LAFC's match against Philadelphia Union, Fall steps forward to put pressure on Cory Burke just outside his own area. His body shape is a little too stiff, which allows Burke to give him a nutmeg and break into the box.
In my view, most of Fall's defensive mistakes seem to happen less and less once he gains more experience on the pitch over the next two seasons. Once that happens, we will begin to see Fall's mobility used in an increasing number of defensive moments.
Even with some of his defensive immaturity, Fall is clearly a player to watch in MLS. Given his ability with the ball and his defensive potential, though, don't expect him to stick around for long. The 19-year-old has the ability to be one of the best defenders to ever set foot in the MLS.
(Photo: Sam Navarro / USA TODAY Sports)
.